Kupchik Dental
Dr. Anna Kupchik, DDS
Family & Cosmetic Dentists in New City and West Nyack

Dental Implants, Endodontics, Cosmetic Dentistry, Clear Braces
At Kupchik Dental, we know how important it is having

a great smile is to looking and feeling good.

is committed to providing the highest quality

in family and cosmetic dentistry, in a soothing and modern

environment. Our state-of-the-art dental office offers

a variety of procedures - from root canals to invisalign braces,

crowns, bridges, extractions and dental implants.

Current schedule:

May 31: Closed

June 1: 9 am - 6 pm

June 2: 9 am - 6 pm

June 3: 9 am - 6 pm

June 4: 9 am - 6 pm

June 5: 9 am - 6 pm

We will now be closed on Sundays

Text 845-535-3500 to schedule an appointment

Kupchik Dental PreRoll // Lemonlight Media from Lemonlight Media on Vimeo.

Like us on Facebook:

We have a number of

special offers

for new patients. Call today to schedule an appointment!

Mar 17, 2015

-

Kupchik Dental Discounted Fee Plan

Kupchik Dental is dedicated to providing you with results that will make you proud in a relaxing atmosphere you can enjoy. We work hard to offer you personalized care and service to make sure your experience with us is just right. So...

Oct 23, 2012

-

Kupchik Dental Featured in Rockland Parent

We are pleased to announce that Kupchik Dental has been featured on Rockland Parent, a website devoted to parents in Rockland County. Read the full article here.

Feb 07, 2012

-

Check out our new website!

We are pleased to introduce you to our brand new website. Here you can find information about our office including the procedures we offer, a smile gallery, an office tour and more. In addition, we'll be using this page to keep you posted on the...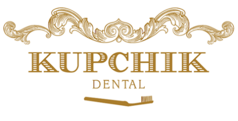 General Dental Procedures
Cosmetic Dentistry
The offices of Kupchick Dental provide family and cosmetic dental services in New City, West Nyack, and the surrounding areas in Rockland and Bergen County. Our dentist office is open on Sundays, and we have a 24 hour line for dental emergencies.
Kupchik Dental
Family & Cosmetic Dentists in New City and West Nyack